The People
When a Texan fancies he'll take his chances, chances will be taken. That's for sure. And so it was with Vicarious winemaker, Jason Moore. Growing up in Dallas, winemaker wasn't exactly the most obvious career path, but at the age of 24, after working as a waiter and acquiring a love for the cellar, he sold everything he owned and moved to California with the lofty aspiration of making great wine.
We are lucky that he didn't know ridiculously hard it was going to be. Jason taught himself how to make wine by cultivating mentors and constantly pestering them with questions. What he learned is that winemaking is a stylistic artform and you can only get better by practicing and making wine. He honed his craft in the garage of an elderly vineyard owner in Napa who generously offered Jason a deal. He would supply the grapes, Jason would make the wine, and they would split the product on bottling day.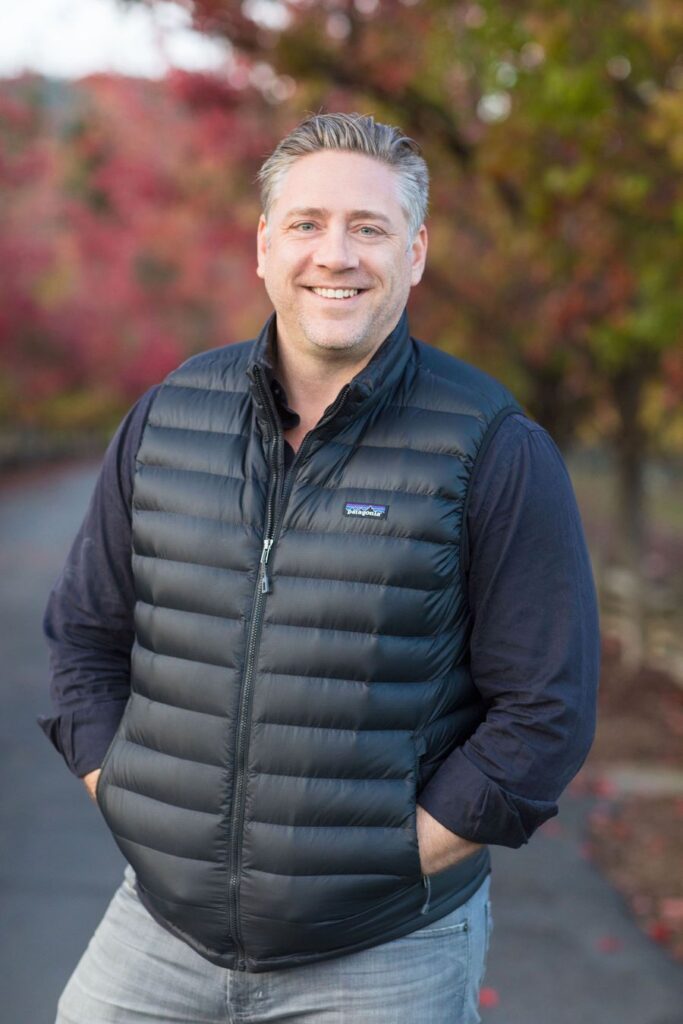 That is how, at the age of 26, he officially started his professional career by producing 200 cases of Napa Cabernet. Jason's story is the inverse of the typical Napa narrative. He didn't get rich doing something else and then pursue his passion. He started with the passion, and it shows up in every wine he makes.
The Juice
This pinot noir is made to be enjoyed at any time in any situation, with or without food. We call this an "easy-drinking, everyday wine" because that is what it is. Vicarious is a Sonoma-style pinot noir that is smooth and fruity with just a hint of the earthiness found in old-world wines from Burgundy. We sampled this wine as a team and all the glasses were empty in about three minutes. No one is going to use the word "funky" to describe Vicarious Pinot Noir. No need for a wine cellar, just "pop and pour."
The Dirt
This wine comes from a collection of vineyards along the Sonoma Coast, focusing on the Fort Ross-Seaview/Russian River/Occidental appellations. Sourcing grapes from multiple vineyards in different areas gives the winemaker lots of variables and options for blending to produce an approachable wine that is consistently good while still letting the character of the vineyards come through.
The Taste
Fragrant perfume of warm cranberries, redcurrant jelly and fresh raspberries with hints of cinnamon stick, wild sage, and a waft of candied violets. Medium to light- bodied, the palate bursts with vivacity and freshness, offering layers of red berry and earthy flavors and a very smooth and polished texture, finishing long and perfumed.
The Spill
As our resident expert, sommelier Malon Lemoins, has his own dream of producing pinot noir in a style that is similar to Vicarious. He is a little vague about what he would change, but "easy to drink" is high on the list of qualities he wants to replicate. He has been kicking around the word "quaffable" ever since we opened that first bottle. So, until he gets his own label up and running, we will all just have to enjoy wine "vicariously" through this amazing pinot noir from our friend Jason Moore.