Wine Happy Hours
Step into Blurred Vines' East Austin wine bar and enjoy a glass of wine anytime we're open. Walk-ins are invited to browse the extensive wine library and can even try before buying your new favorite bottle. Join us for Austin's best wine happy hour Thursday and Friday from 4 to 7pm, where you can indulge in $5 off wine by the glass. For a truly immersive experience, reserve a wine tasting with an expert sommelier and uncork the stories behind each bottle.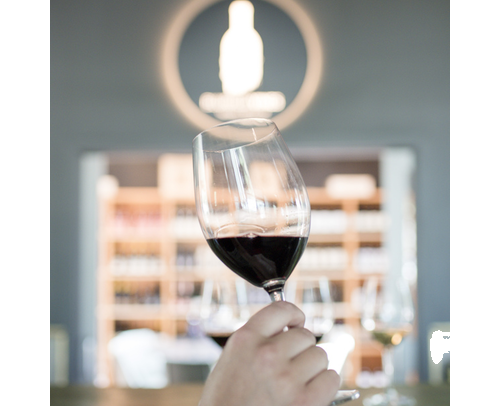 Wine by the Glass Hours
Wednesday: 4:00pm – 8:30pm
Thursday: 4:00pm – 8:30pm*
Friday: 4:00pm – 8:30pm*
Saturday: 1:00pm – 8:30pm
*Enjoy $5 off from 4:00pm – 7:00pm
What's on the menu?
The wine by the glass menu changes frequently, just like our tasting menus and wine subscription boxes. You can always expect a pick from our collection of sommelier-selected wines that meet the Blurred Vines promise of being small production, undiscovered gems that drink well above their price points.
Wine for special occasions.
You know, like Wednesday.
Wine Wednesday with the Austin Wine Collective includes special offers for wine by the glass from the top wine bars in downtown Austin: Wanderlust Wine Co, Cape Bottle Room, and yours truly, Blurred Vines.